Stealth archives: 2013
Ben UFO, KiNK & more at Zleep, Stealth
Back
Friday 15th February 2013
Supported by:

Ben UFO, KiNK, Chamboché, Micawber, Nick Cobby & Zleep DJs

▬▬▬▬▬▬▬▬▬▬▬▬ ▏LINEUP▕ ▬▬▬▬▬▬▬▬▬▬▬▬▬
BEN UFO (Hessle Audio / Rinse FM)
KiNK (LIVE) (Rush Hour / Pets Recordings)
ZLEEP DJS - Chamboché / Micawber (Live) / Nick Cobby
▬▬▬▬▬▬▬▬▬▬▬▬▬▬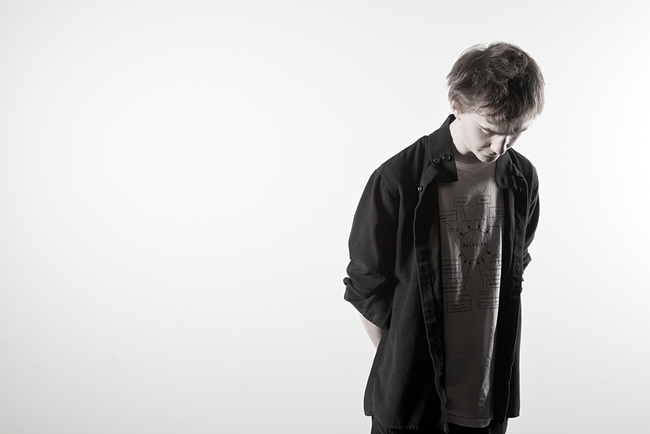 BEN UFO (Hessle Audio / Rinse FM)
As one of the co-founders of Hessle Audio, Ben UFO has been responsible, alongside Pearson Sound and Pangaea, for some of the most varied and groundbreaking releases of recent years. Having become immersed in the nascent dubstep scenes in London and Leeds around 2005, his musical inclination was shaped primarily by the DMZ and Sub Dub nights taking place in those cities. However, as tastes have shifted and scenes have fragmented, Ben UFO's approach to the music and to Hessle Audio - established in 2007 - itself has developed.

As BPMs have dropped and influences have broadened, so too has the vision of Ben UFO's DJing. He remains one of the few DJs in the UK to have made an impact without a production career to fall back on, and as such his reputation is solely the result of his skill as a selector and as a mixer. His global appealing was recently reenforced when placing at a very impressive #21 on Resident Advisor's reader poll, the highest ranking for anyone without production chops, furthering engendering the notion of Ben as a 'DJ's DJ'. With the imminent release of his addition to the peerless Fabric CD series and off the back of two successful tours in America and Australia, the new year is already proving to be a fruitful one for Ben UFO, and we look forward to his inaugral Zleep performance.
▬▬▬▬▬▬▬▬▬▬▬▬▬▬
KiNK (LIVE) (Rush Hour / Pets Recordings)
Strahil Velchev a.k.a KiNK is an innovative, uncompromising producer, captivating DJ and revered live performer. Hailing from Sofia, he has a rich background of immersion in various forms of electronic music stretching back over a decade, but the past two years have seen his stock go through the roof. His busy touring schedule outside Bulgaria since 2009 has made stops everywhere from Dublin to Tel Aviv, allowing Velchev to hone his unique brand of Chicago house meets acid techno and last month his relentless approach paid dividends as he landed at #5 in Resident Advisor's 'Live Acts of 2012'. His releases have been delivered at the same frenetic pace, spanning remixes for the likes of Hercules & Love Affair and Riva Starr through to solely KiNK releases on acclaimed labels such as Rush Hour, Pets Recordings, Poker Flat and Liebe*Detail. Much in a similar vein, his approach in the DJ booth melds energy and variety, with Velchev seeming to enjoy himself as much as the crowd. Suffice to say, we are very pleased to welcome KiNK to Zleep.
▬▬▬▬▬▬▬▬▬▬▬▬ ▏TICKETS▕ ▬▬▬▬▬▬▬▬▬▬▬▬▬
Super Earlybird tickets on sale now from Alt-Tickets.
Resident Advisor event link: Resident Advisor
▬▬▬▬▬▬▬▬▬▬▬ ▏ZLEEP LINKS▕ ▬▬▬▬▬▬▬▬▬▬▬▬
>>'LIKE' Zleep here: http://www.facebook.com/zleepnottingham
>> Join the group: http://www.facebook.com/groups/zleep
>> Check out the Facebook event: http://www.facebook.com/events/314522338661739.
Comments